Eight Spiritual Prayers
Eight Spiritual Prayers for spiritual protection. Each prayer illuminates the supremacy of Christ's authority, offering solace in our journey. Explore these invocations to fortify your spiritual armor against adversities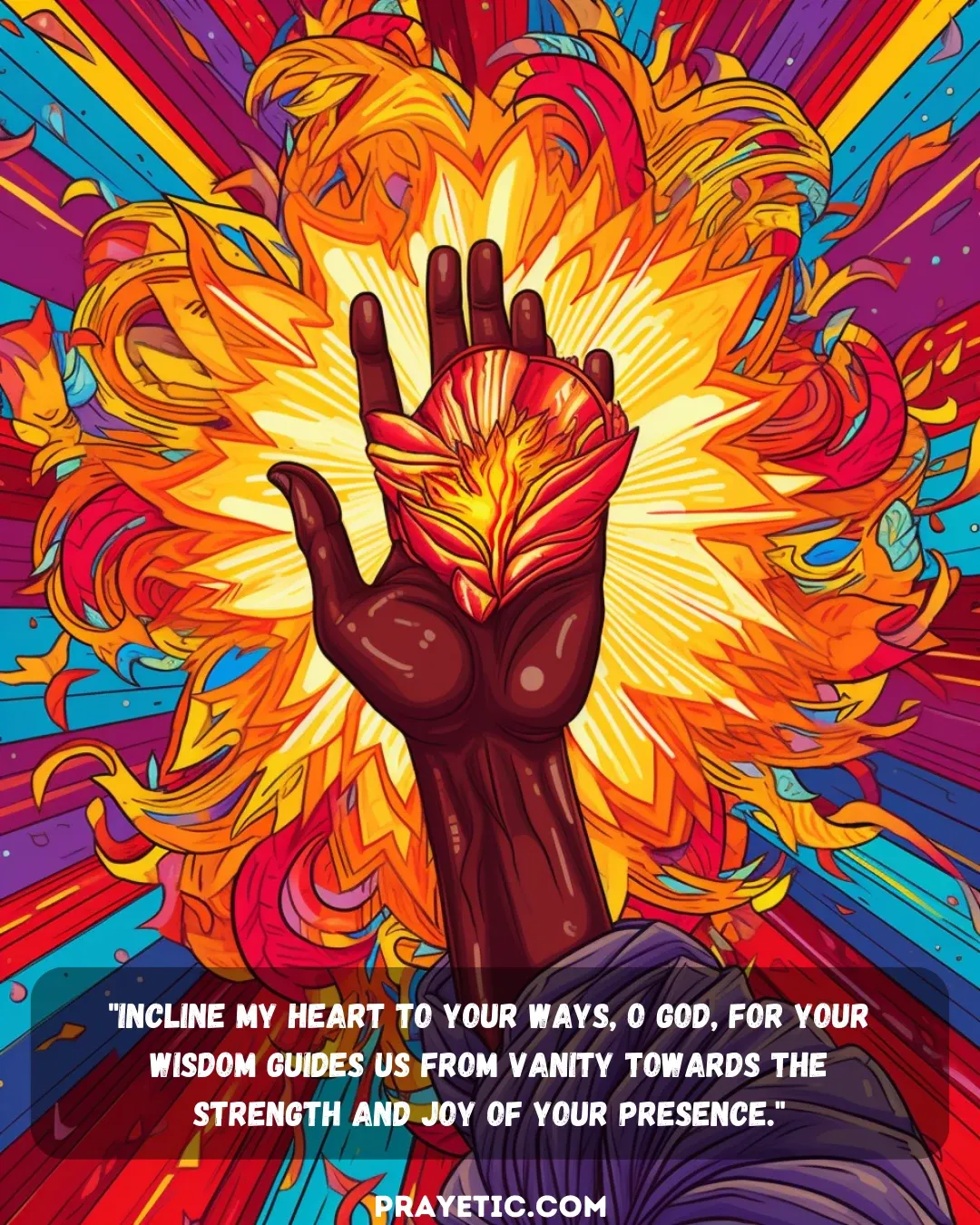 5-minute Prayetic.com Morning Meditation
It's noteworthy that the Bible never implores us to live in fear. Rather, it urges us to remain vigilant and cognizant. (1 Peter 5:8-9 & 2 Corinthians 2:11). For those of us residing in Christ, we've been emancipated from the dark dominion (Colossians 1:13). 1 John 5:18 assures us that God's children are protected by Jesus and the malevolent one cannot reach them. Indeed, we are secure in Christ. Yet, we're encouraged to embody a conscious awareness, humbling ourselves, yielding to God, and defying the devil. And the guaranteed outcome? The adversary will flee from Christ within us (James 4:7)! Here are eight prayers reinforcing the idea of focusing on Jesus and disregarding these lesser authorities. Jesus and His Kingdom are the supreme power, and when we submit to Him, fear dissipates.
Now He is far above any ruler or authority or power or leader or anything else—not only in this world but also in the world to come. God has put all things under the authority of Christ and has made Him head over all things for the benefit of the church. – Ephesians 1:21–22 NLT
Dear Jesus, I have faith that no ruler, authority, power, leader, or anything else matches the magnitude of your name's authority. Within your name, Jesus, I'm sheltered and shielded from every spiritual onslaught. Assist me in resting in this truth and exercising Your authority as I submit to Your dominion over my life.
Because God's children are human beings—made of flesh and blood—the Son also became flesh and blood. For only as a human being could He die, and only by dying could He break the power of the devil, who had the power of death. – Hebrews 2:14 NLT
Master Jesus, I come to You amidst my human frailty, fears, worries, and anxieties. You understand the human condition and have faced death with courage. Your demise shattered Satan's power over me, and every other force is subject to Your name. Thus, I will not fear evil because You are with me. You are victorious and have redeemed me with Your blood.
He canceled the record of the charges against us and took it away by nailing it to the cross. In this way, He disarmed the spiritual rulers and authorities. He shamed them publicly by His victory over them on the cross. – Colossians 2:14-15 NLT
Lord Jesus, I am profoundly grateful for Your sacrifice. The enemy has no power over me because he has none over You, and You hold me completely. No spiritual force or entity has power or authority over me due to Your death on the cross and resurrection. Thank You for the definitive victory we have in Christ Jesus.
So humble yourselves before God. Resist the devil, and he will flee from you. Come close to God, and God will come close to you. – James 4:7-8 NLT
God, my Father, I humble myself before Your grand and potent throne. In Jesus's name, I surrender myself to You entirely. Here I stand. By calling on Your name, Jesus, for salvation and aid, I defy the adversary. Draw me close to Your heart, where I am safeguarded and secure in Your protection. You will never falter or let me down.
If you make the LORD your refuge, if you make the Most High your shelter, no evil will conquer you; no plague will come near your home. For He will order His angels to protect you wherever you go. – Psalm 91:9–11 NLT
LORD Jesus, You hold the ultimate authority, and no spiritual force supersedes You. Thus, I find refuge in You, as You are my safe haven. I'm confident that in surrendering to You, no evil will ever be able to overcome me. Therefore, in Your name, I trust You to dispatch Your messengers and guard me wherever I roam.
So that Satan will not outsmart us. For we are familiar with his evil schemes. – 2 Corinthians 2:11 NLT
Father, Your sight encompasses everything, and nothing escapes Your vision. You perceive the plots of darkness and expose them with Your light. Render me fully aware of these schemes and keep me protected in Your love. You created me to triumph, so use my life for Your glory, as You have come to dismantle the works of the devil.
The God of peace will soon crush Satan under your feet. May the grace of our Lord Jesus be with you. – Romans 16:20 NLT
God of peace, come and tread the enemy under my feet. I seek refuge at Your feet for protection as You are my shepherd. You are unwavering in guarding me, and You tend to me. May Your grace accompany me, LORD Jesus, keeping me close to Your heart, where I remain unshaken but secure, now and always.
A final word: Be strong in the Lord and in His mighty power. Put on all of God's armor so that you will be able to stand firm against all strategies of the devil. – Ephesians 6:10–11 NLT
Jesus, thank You for reassuring me through Your Word that in You, I will be able to stand and overcome all strategies of our spiritual enemy. Empower me to be resilient in You and in Your mighty power as I wear Christ as armor, safeguarding my soul as I place my trust in You.
🙏🏽
Discover joy in your spiritual journey! Start your 7-day trial with
Prayetic
today, and embark on a transformative prayer meditation journey.
Sign up now
!
Prayetic: Enhancing Your Spiritual Journey with Meditations
The digital age, despite its challenges, has provided us with many tools to enhance our spiritual journey, and Prayetic is one of them. Prayetic is an online spiritual platform offering versatile access to 'The Divine Hours' by Phyllis Tickle, ensuring your spiritual practice remains consistent no matter your lifestyle.
Whether you're at home, commuting, or taking a break at work, you can connect with Prayetic and enrich your spiritual journey. Prayetic offers daily meditations in both audio and written forms, serving as a reflective companion to your prayer guide, fostering inner peace in your everyday life. Every day, you're welcomed with a unique, carefully selected inspirational image, enhancing your spiritual exploration with feelings of tranquility, joy, and motivation.
Prayetic simplifies the process of integrating spirituality into your daily routine, making it easier to maintain consistency in your spiritual practice. It's a platform designed for the modern age, taking into account our busy schedules and varied lifestyles, and making it possible to keep a connection with the divine at the heart of our daily lives.
Are you ready to start your day right? Sign up for Prayetic today, and transform your morning prayer and meditation practice! Embrace the peace, purpose, and joy of starting your day connected with the divine, armed with grace and gratitude, ready to meet whatever the day may bring. Remember, every sunrise offers a fresh start, a new day to express your faith, cultivate gratitude, and live in alignment with your spiritual values. Make the most of these precious morning hours—your heart, mind, and soul will thank you.
Other Morning Meditations