Prayetic Goes Instagram: Launching Daily Inspirational Content
Exciting news: Prayetic is now on Instagram! Our posts on Instagram will offer daily inspiration, mindfulness, and spiritual connection. Follow us at https://instagram.com/prayetic_com for your daily dose of tranquility.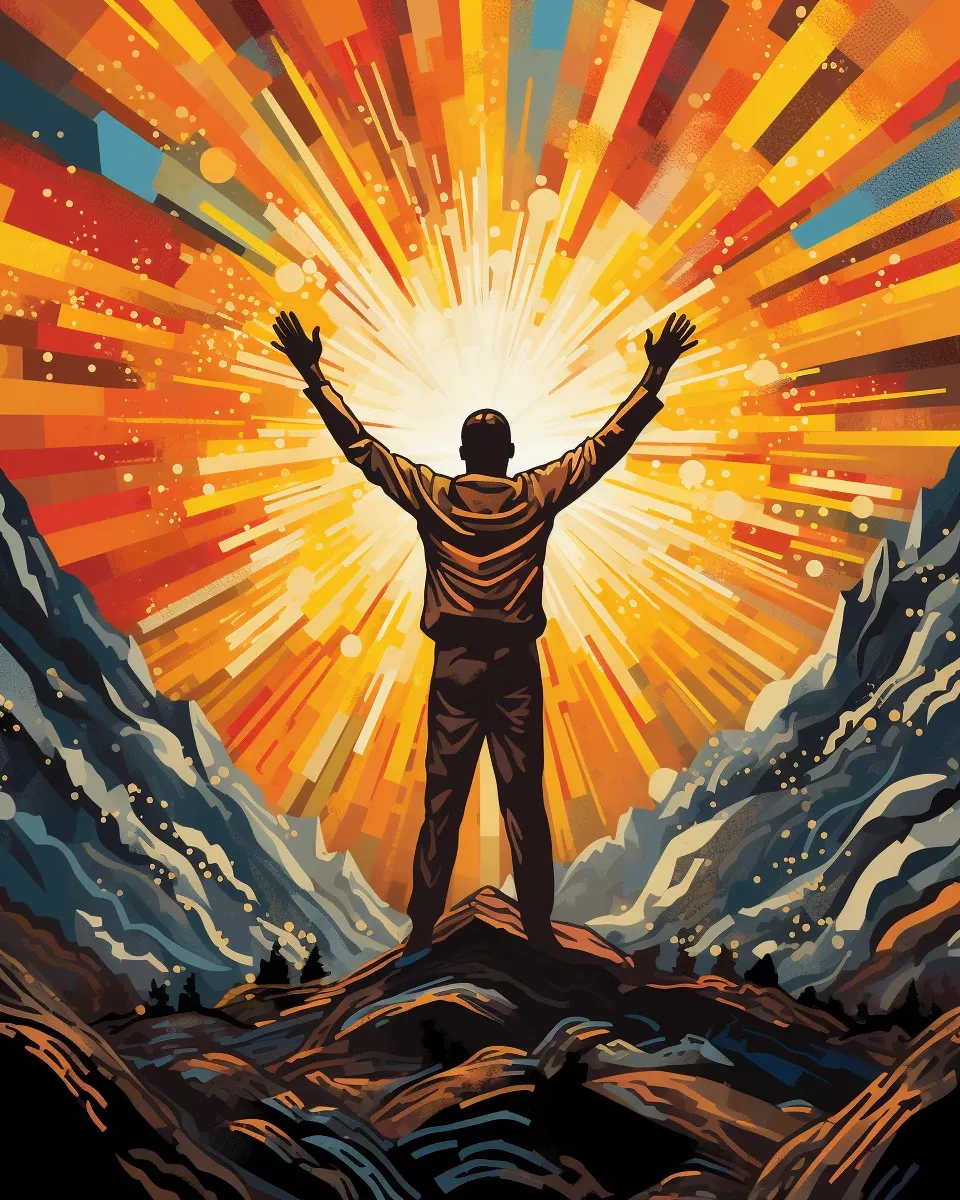 I'm thrilled to announce that Prayetic is expanding its reach with our newly launched Instagram account. We're bringing our unique blend of daily inspiration straight to your social media feed.
Incorporating the powerful AI to generate and craft daily inspirational quotes transformed into captivating images. The goal is to infuse your day with a moment of tranquility, reflection, and spiritual connection, right at your fingertips.
We believe that our visually engaging content can provide a brief yet impactful pause in your day—a moment to re-center, meditate, or simply take a deep breath.
I invite you to follow us https://instagram.com/prayetic_com on Instagram. Let these daily nuggets of inspiration be your spiritual compass, guiding you through your journey towards mindfulness. Stay tuned for your daily dose of serenity!
---
🙏🏽
Discover joy in your spiritual journey! Start your 7-day trial with
Prayetic
today, and embark on a transformative prayer meditation journey.
Sign up now
!
Prayetic: Enhancing Your Spiritual Journey with Meditations
The digital age, despite its challenges, has provided us with many tools to enhance our spiritual journey, and Prayetic is one of them. Prayetic is an online spiritual platform offering versatile access to 'The Divine Hours' by Phyllis Tickle, ensuring your spiritual practice remains consistent no matter your lifestyle.
Whether you're at home, commuting, or taking a break at work, you can connect with Prayetic and enrich your spiritual journey. Prayetic offers daily meditations in both audio and written forms, serving as a reflective companion to your prayer guide, fostering inner peace in your everyday life. Every day, you're welcomed with a unique, carefully selected inspirational image, enhancing your spiritual exploration with feelings of tranquility, joy, and motivation.
Prayetic simplifies the process of integrating spirituality into your daily routine, making it easier to maintain consistency in your spiritual practice. It's a platform designed for the modern age, taking into account our busy schedules and varied lifestyles, and making it possible to keep a connection with the divine at the heart of our daily lives.
Are you ready to start your day right? Sign up for Prayetic today, and transform your morning prayer and meditation practice! Embrace the peace, purpose, and joy of starting your day connected with the divine, armed with grace and gratitude, ready to meet whatever the day may bring. Remember, every sunrise offers a fresh start, a new day to express your faith, cultivate gratitude, and live in alignment with your spiritual values. Make the most of these precious morning hours—your heart, mind, and soul will thank you.
Other Morning Meditations